My month without cow dairy is over.  This past week I added heavy cream and whey powder back in to the diet.  I thought all was well until the face rash returned.  Before the elimination month, I never associated the rash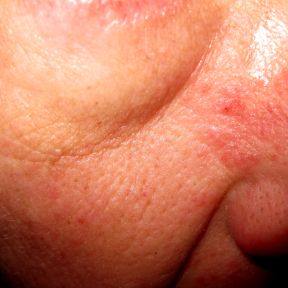 with food, but with its coincidental return, and information from Ask Dr. Sears, I think it's bad news, for I love heavy cream in my coffee.
Of course, since I added in two very different dairy items–cream and whey–I will be doing another elimination (taking out the whey) to uncover the details.  The proteins seem to cause more problems, so here's hoping.
Photo of heavy cream by Boeke