I am Laura Springer, a child of God and member of the Body of Christ, the church, in relationship with Jesus and his people throughout time and across geography. Who in the World Are We? is my ongoing journey, wondering out-loud, while working to help form one small corner of the church. I am also an academic-in-training, a soon-to-be Doctor of Philosophy candidate in Educational Studies.
This blog focuses on the church, as it intersects with humanity and human culture. Articles are categorized under four general topics.
While this blog was on hiatus during most of my doctoral coursework (2009-2012), posting is resuming in summer 2012. Readers can expect monthly articles.
The easiest way to receive articles is to subscribe to the RSS feed (click here or see the Subscribe box in the sidebar).
Some Top Posts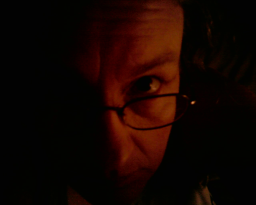 Who is Laura Springer?
I am at least a third generation free-church Protestant of the Baptist variety. I cut my theological teeth under the preaching and teaching of ultra-dispensational (a la C. I. Scofield), verse-by-verse exegete, William D. Lawrence (not the one at DTS). Interest in ecclesiology was planted by a church split during my early adult years, nurtured by my subsequent participation in a church plant, and practiced in ministry creation at an established church.
Educational Background
Currently: Candidate, Doctor of Philosophy (Educational Studies, December 2015 if all goes well), Talbot School of Theology
Master of Theology (Systematic Theology, 2008), Talbot School of Theology
Master of Divinity (Christian Education, 2005),  Talbot School of Theology
Awards
Zondervan Outstanding Master's Thesis Award, 2008
The Robert N. Oliver Award in Systematic Theology, 2008
Who's Who Among Students in American Universities and Colleges, 2005
Publications
Published Works
Springer, L. K. (2012). Review of the book Godly Conversation: Rediscovering the Puritan Practice of Conference. Journal of Spiritual Formation & Soul Care, 5(2), 291-293.
Self-Published Works
Springer, L. K. (2008). "Hunting for Taxonomies." Who In the World Are We, version 1. http://whointheworldarewe.blogspot.com/2008/01/hunting-for-taxonomies.htm 
Unpublished Works
Springer, L.K. An Articulation and Evaluation of an Emerging Church Ecclesiology. Unpublished Master's Thesis, Talbot School of Theology, Biola University, 2008. [available on lulu]
Citations
Doornenbal, R. J. A. (2012). Crossroads: An Exploration of the Emerging-Missional Conversation with a Special Focus on 'Missional Leadership' and its Challenges for Theological Education. The Netherlands: Eburon Academic Publisher.
"Hunting for Taxonomies," cited by Ed Stetzer in "The Emergent/Emerging Church: A Missiological Perspective"in Evangelicals Engaging Emergent: A Discussion of the Emergent Church Movement, Edited by William D. Henard and Adam W. Greenway, (p. 51, n. 56).
"Hunting for Taxonomies," cited by David Mark Rathel in Baptists and the Emerging Church Movement: A Baptistic Assessment of Four Themes of Emerging Church Ecclesiology. Wipf and Stock Publishers, 2014.
Odejayi, A. O. (2012). Towards an understanding of the implication and challenge of the emerging church movement for ecclesiology in post-colonial Africa–An Evangelical perspective. Unpublished M.Th. Thesis. Stellenbosch University.
Talbot School of Theology (2012). Some recent thesis topics. Th.M. Program Handbook 2012-2013. p. 6.
Contact Information
email: lkspringer AT gmail DOT com
Twitter: Tangentrider
Facebook (for those who actually know me)
===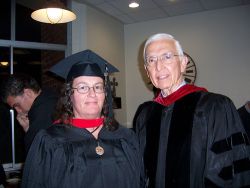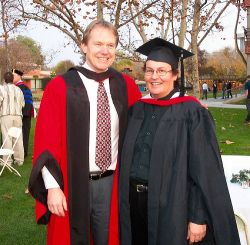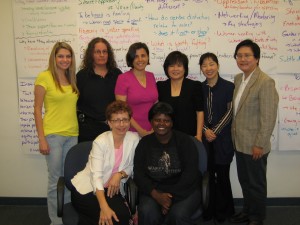 ===
This blog is a rebirth of whointheworldarewe.blogspot.com
and spent a short time at witwaw.wordpress.com
In the interest of full disclosure:
Prior to February 2010, Who in the World Are We? was an ecclesiology (doctrine of the church) blog. After about a year and a half dabbling in holistic health, it has returned to the passion of the author: ecclesiology.
If Akismet thinks your comment is spam, I think it is spam. Sorry.
Comments must add to the conversation; one that do not engage the topic of the post will not be approved.
Links to amazon.com are associate links. I get money when readers purchase products through these links.